Current concern
Working situation in the times
of the Corona – Virus
Dear customers,
the worldwide outbreak of the Sars-CoV-2 / Covid-19 (commonly known as the Corona virus) lead to cuts in the working and social life of the entire Federal Republic of Germany – including us. Nevertheless, we will continue to be available for you and process your samples in the quality you are familiar with. We have introduced an adequately working system to ensure that we can continue to operate in the case of an infection occurs. Due to this working system, but also due to straits of some suppliers, it can happen that one or the other analysis will be not available in the usual time. For this purpose we are asking for your understanding.
If you have any questions or comments, please do not hesitate to contact us.
With kind regards
– Marcus Daniel –
Managing Director
Welcome to
Zentrum für Glas – und Umweltanalytik in Ilmenau (Thuringia)
Since 1997 we command a widespread spectrum of chemical and physical investigations of glass materials. Moreover we offer consultations and trainings of laboratories and lab personal. On request, we produce customized glass und glass ceramics, too.
The place of our company depicts a symbol for our efforts to make contact to our customers as close as possible. The Zentrum für Glas – und Umweltanalytik is located in the heart of Thuringian Forest, a region signifying the tradition-rich glass industry in Thuringia.
Get an overview of our company on our homepage and let us convince you of our versatile offers.
We are always at your disposal for your concerns. Please use the contact information of our members or our contact form below.
Our services
We command longstanding and competent experience concerning chemical and physical analysis. Our services reflect the spectrum of our abilities. Convince of our propositions on your own!
During our many years of work in the field of analytical services we gained several awards and certificates.
Since 2011 our company is certified by the TÜV -Thuringia and many
of our tests are since 2013 accredited by the DAkks.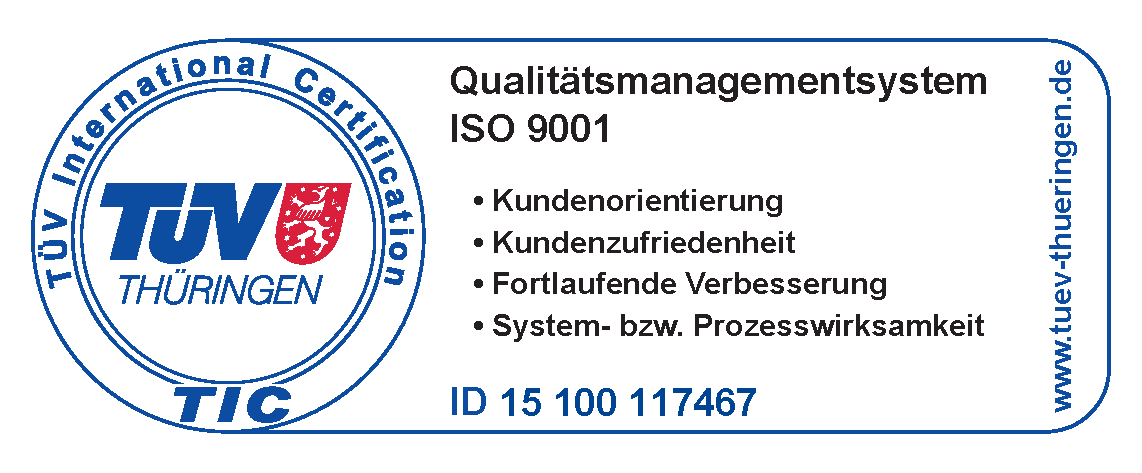 Certificate from TÜV -Thuringia
Homepage